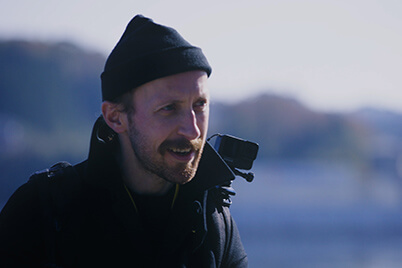 My name is Rob Walbers. I'm a photographer from Belgium. When I left the station, I was greeted by several characters created by a manga artist with deep ties to Ishinomaki. It seemed a very interesting town. This was my first visit to Miyagi Prefecture since the earthquake. I was wondering what the town was like. I went to meet Richard to get some more details about Ishinomaki.
Current status of reconstruction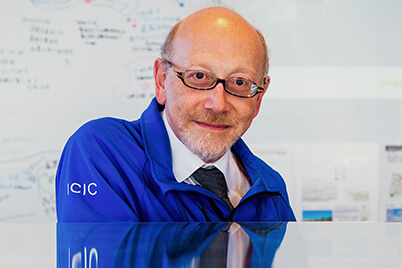 It's a municipally run, run by the city, information resource with information on the 2011 tsunami and the reconstruction projects. It sadly suffered the worst of any single city in the disaster area. It's going pretty well. I mean, it's been 10 years now since it happened. And so a lot of the projects are nearing completion now. And so even big ones, like there is a big park being built and the bridge is being built and soon.
Ishinomaki is the town where the earthquake caused the most damage. It's changing because they're making it safer.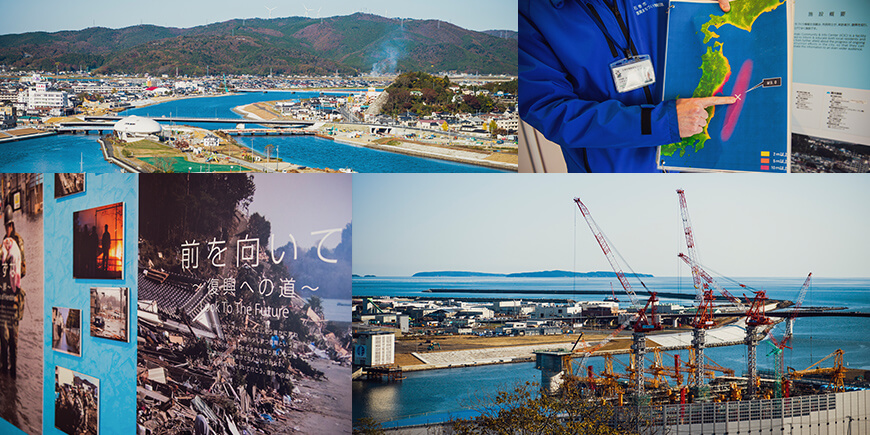 Community Development and Industry
I heard there is something very interesting happening here to enliven the city. Let's dig deeper! What is Ishinomaki 2.0?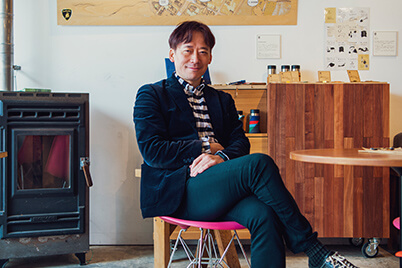 What we want to do most is start to create an interesting model regional city that is closest to the earthquake's epicenter for our own good future here in Ishinomaki. We're teaming up with various people to do many different things. Instead of sticking to their own team,everyone acts independently. Ishinomaki Laboratory is an example where members soon became independent and turned into amazing furniture makers.
As the catchphrase Ishinomaki 2.0 implies, they're not just trying to remake the past. They want to make the town better – the best town in the world even. I found out this is driving force behind the reconstruction.
I visited the Ishinomaki Laboratory. Which became a separate business from the Ishinomaki 2.0 project.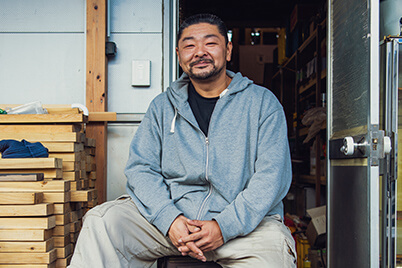 At that time, creators wanted to do something, but they didn't know what to do. We wondered what we could do and started up the Ishinomaki Laboratory, then everyone helped out. At first we did aid work. At first we were exporting, but we started up the Made in Local project where the materials and the makers are local.
It's a gathering of different people who didn't just wait around for someone to come and help. I am amazed by the way they carved their own path.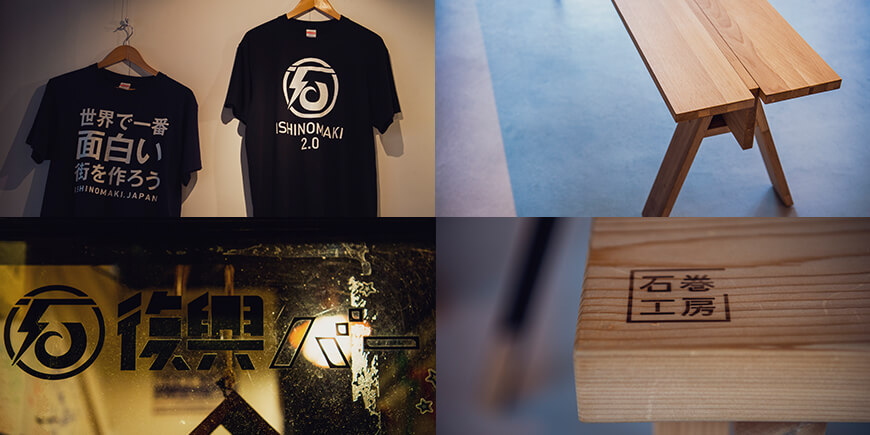 Food Safety
I went to the fishing port in Kesennuma, where the damage from the tsunami was extremely bad.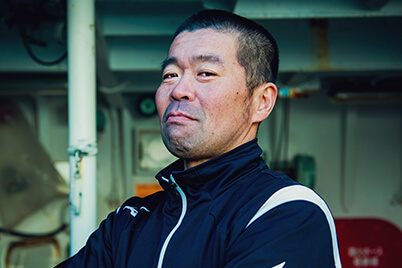 I told my chief I wanted to go volunteer here in Sendai. For the whole month, I volunteered. At the time, many fishermen had died in the earthquake. I heard they were recruiting from all over Japan because there weren't enough seamen. When I contacted someone in Shiogama, they said, "If you have experience, I'll introduce you to a place in Kesennuma." And I've been here ever since.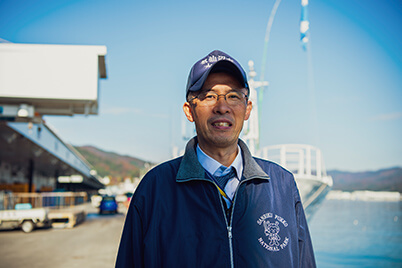 The market over there has been there since before the earthquake. The facilities were heavily damaged, but the workers got together and made sure it still has the best bonito catches in Japan, with fresh bonito, the best in Japan. There was no effect on the seafood here. We soon started testing for radiation, and from the beginning the readings were well below the threshold. However, due to harmful rumors there may have been some misunderstandings, but there was no big effect.
I don't know what Kesennuma was like before the earthquake, but when I saw the clean, new facilities and the energetic people here, I felt that perhaps the town was more developed than it had been before. I was also relieved to learn they make sure that the fish caught here has not been affected by the nuclear accident.
I was worried about Miyagi's aquaculture industry. A visit to a local business brought some answers.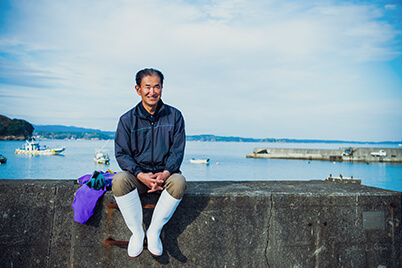 There wasn't any direct effect from the nuclear accident, and radiation tests were never failed, yet there was a great deal of harmful rumors. Now sometimes they're the most expensive in Miyagi Prefecture. Oysters produced in a short time are more plump and sweet and they taste good. I think they're the most reassuring, safest oysters in Japan.
It's amazing how although he had almost given up, he decided to try one more time. and then went on to produce Japan's best oysters. I also learned that the people in the Sanriku region's fishing industry have a very positive attitude. I hope they can keep the spirit and beauty of these seas alive forever.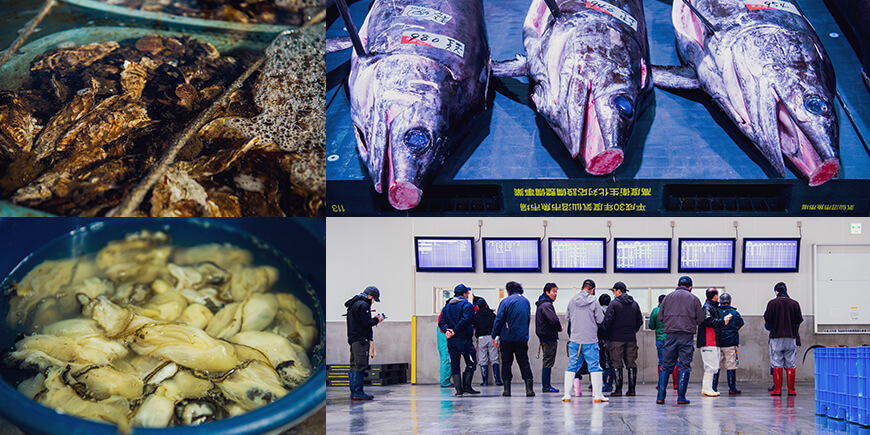 Reconstruction Olympics
I visited Miyagi Stadium.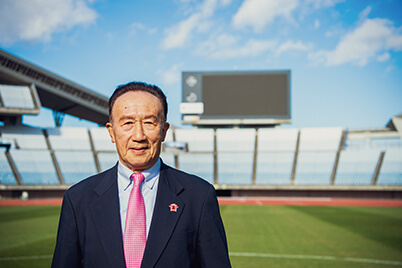 Most of the area was hit by the tsunami, so we were wondering how to use this spacious land. At that time, we used the grass we made in our everyday business to lay it down here and use the area as a field. And that's when we started using the name Fukko Shibafu, which means "Reconstruction Grass."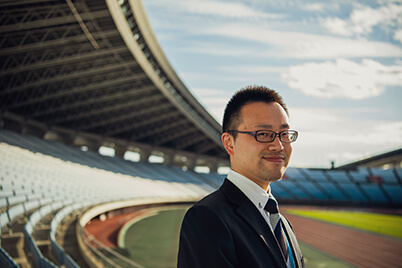 This venue was used for big football matches, and it will be one of the venues for football during the Tokyo Olympics. To show our reconstruction, I want many people from around the world to come here to Miyagi Prefecture.
Likewise, I hope that people from around the world will get a chance to see Miyagi's reconstruction. Mr. Otsubo, who started up Fukko Shibafu, was 70 years old when the earthquake struck. Amaizing to feei his power for building a new successful business. The people of Miyagi are very positive and never give up. I met a powerful and fierce Miyagi which definitely has a bright future ahead!