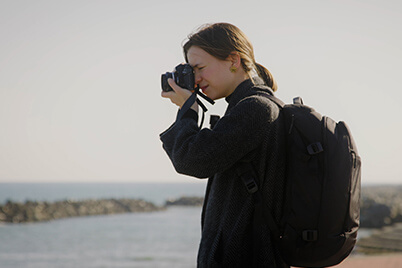 I'm Nathalie Cantacuzino, a photographer from Sweden. I was wondering what Fukushima is like now,10 years after the earthquake. This was my first visit to Fukushima. It still felt unreal. I pondered what experiences awaited me. I was also feeling a little nervous.
Memories of Reconstruction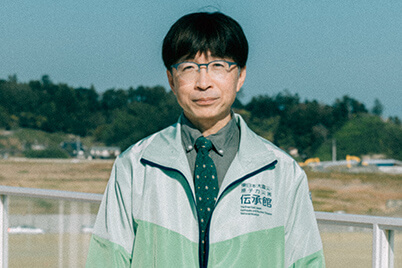 Fukushima Prefecture experienced unprecedented multiple disasters that included not only an earthquake and tsunami from the Great East Japan Earthquake but also a nuclear accident. This memorial museum is handing down the records and memories of the disaster to future generations so that it doesn't happen again. The Hamadori region in Fukushima Prefecture is still in the process of reconstruction, but the process is progressing steadily.
When it occurred 10 years ago, I was in Tokyo, but I remembered how I felt back then. I think it is important that facilities like this exist, so we don't forget the past.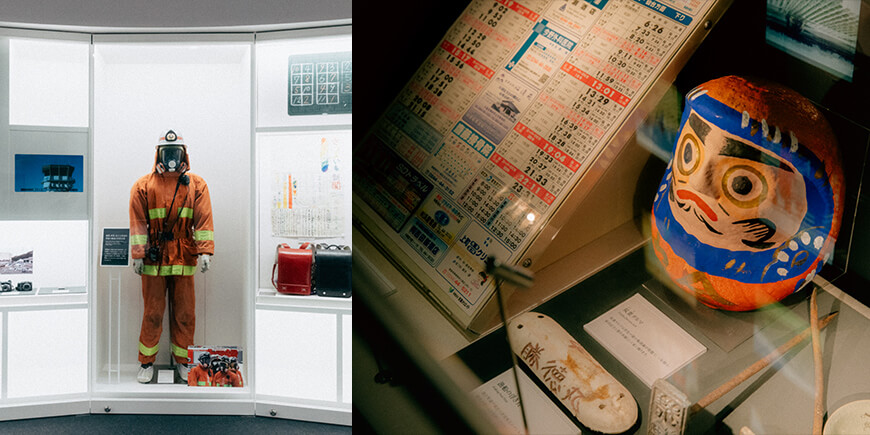 Current Status of Nuclear Power Plants
I headed to the Fukushima Daiichi Nuclear Power Station. I was a little nervous.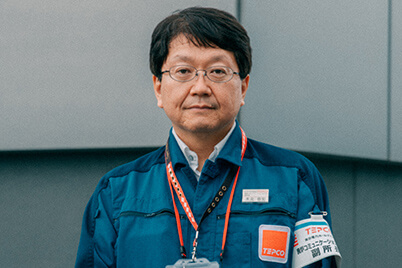 Nearly 4,000 workers are working on decommissioning every day. As you can see, it's paved to block radiation. It also stops dust blowing up from the ground. So, we don't need to wear masks, and the areas where we can walk without a special suit are expanding. Every day, we closely monitor and measure the level of exposure of those who don't wear protective equipment. We take samples from the ocean and collect proper data, and there doesn't seem to be any effect in Japan or overseas.
The response to the accident that happened here has been very careful and deliberate. I found out that they have taken control of working on decommisioning the Nuclear Power Station.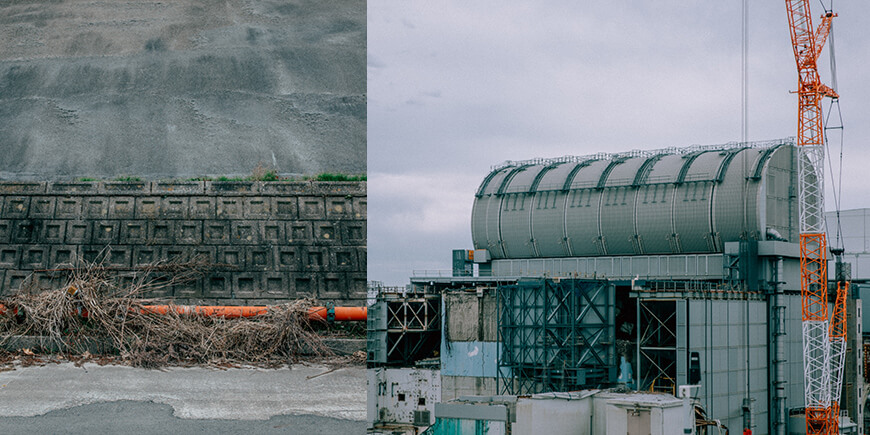 New Industry
I heard that there is a facility in Fukushima that works on a variety of advanced research, including the decommissioning of nuclear power plants.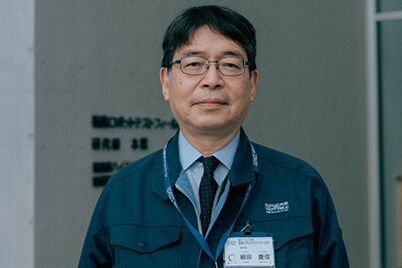 The Fukushima Innovation Coast Framework is for reconstruction from the disaster. In the Framework, we promote industry with a focus on six fields:decommissioning, robots and AI, new energy, healthcare, aerospace, and agriculture, forestry, and fisheries. This facility is related to two fields among six - robots and aerospace - and has been outfitted as a base for developing flying cars. We want to help people with robotics. Many scholars and researchers here have a dream of introducing disaster robots to society. We want to realize this dream. We want to develop this industry here and make it into a big business in Japan and the world.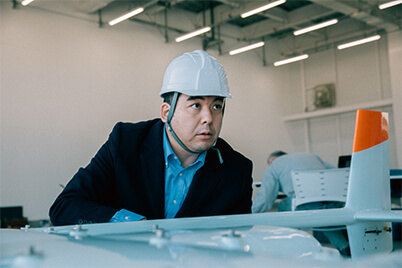 At Terra Laboratory, we do R&D on long-range drones. We operate this drone for disaster-time missions. A major disaster could occur anywhere. Some countries can't deploy a lot of aircrafts, so by sending affordable long-range drones like ours to such places, we can gather data quicky. We would like to introduce our technology worldwide after testing it here.
Here, they do all kinds of research they can only do in a disaster-struck place like Fukushima. I felt that they are using their experience from the disaster to create technology that will help people and make the world a better place.
Food Safety
I don't know why, but it's exciting to browse through these shops.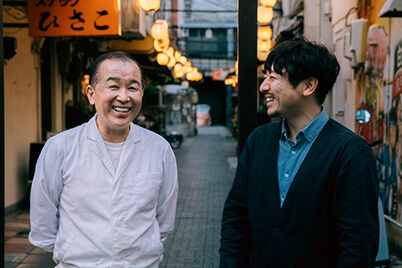 We were able to make this place because of the earthquake. Connections with people are very important. On Nov. 4, 2011, Mr. Kitago and I started with two taverns. It's been 9 years since then, and now we have 15 taverns. I think they've been a shining light in a town that suffered from the earthquake. We're revitalizing the community.We're lighting a candle of vitality. We want to create more places that boost tourism here through food culture.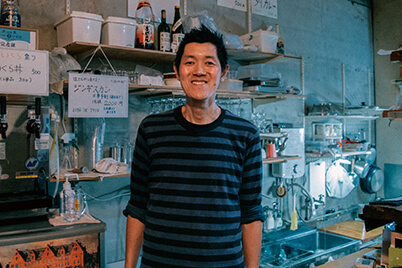 I went to Ishinomaki as a short-term volunteer, and when I saw the situation there, I felt I wanted to do something in Tohoku, so I talked with an acquaintance about opening a place, and here it is. Iwaki is in the southernmost part of Tohoku. People think of Tohoku as being very cold, but Iwaki is very warm and snow hardly falls. It's a very easy place to live.
The people here are really wonderful. They've really got a community around here. I think this yoake ichiba the community has created is good for the people who live here and also gives hope to visitors.
I wanted to talk to somebody who produces food.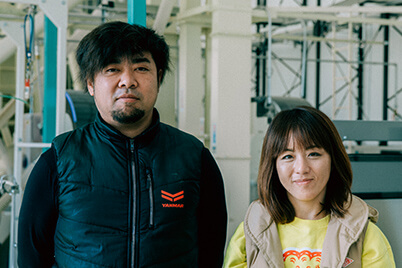 We started testing in the first year, and we only distributed rice that was proven completely safe. We don't think it was unsafe. I will do my best to let as many people as possible know about our rice worldwide.
I was amazed by her story, of how despite the damage from the earthquake, she didn't give up. she kept on farming and grew her business to make it even bigger than before the disaster. I learned that the rice is also safe here. And it tasted great!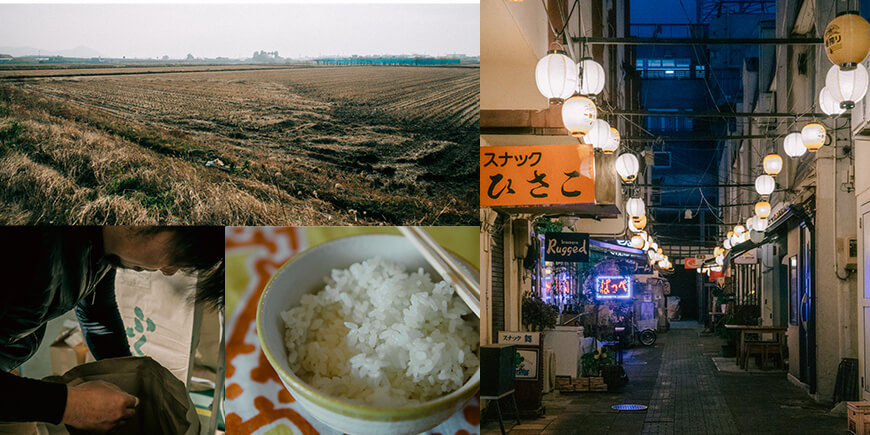 My final stop was J-village. I'm astounded that they built something like this just for soccer. It was also exciting for me because I used to play the game.
Olympic Games for Reconstruction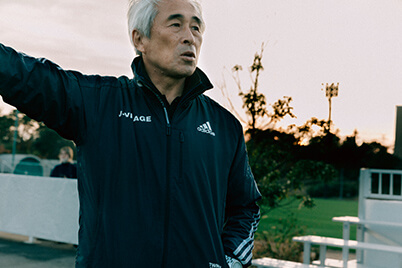 There was the nuclear accident, so we couldn't open the J-Village for 7 years and 4 months. That's because it became the base for resolving the nuclear accident. When we reopened, I was so happy and grateful. While seeking to become a football mecca, J-Village aims to be a symbol of Fukushima's reconstruction.
I hope this place will remain a symbol of Fukushima's reconstruction and many people will come here and connect with others through sports. I had associated Fukushima only with the nuclear accident, but the thing that stood out most to me was the warmhearted people. They help each other out. I also sensed the strength of people who have come from outside the prefecture. Fukushima's reconstruction will still take much time, and I want to come back here again to see what it looks like.